PROJECT DESCRIPTION
Untitled, 2022
Fabric stitched together, recycled clothing, cotton, 9 blocks
The fabric that I stitched together into a quilt top is a visual technique in quilting known as the log cabin block. The log cabin block starts with one square in the middle then rectangle strips are added around the square. I used an imrpov techinque of ripping fabric into different sizes creating an organic shape when the blocks are stitched together.
This project started by looking into pictures of fabrics that my ancesters either owned or created. This design came from a blanket that is a staple in my grandmother's home in Betina, Croatia. My intention when starting this residency was to begin a process of creating handmade fabrics and re imaginig them with digital technologies. In these efforts I hope to discover something about how we perceive online objects and if they feel tactile to us and how.
My work has often looked at cyberfeminism and the "historically constituted body". With this work I want to begin exploring that with fabrics in AFK and virtual spaces. Subjects I will explore through this body of work are Immersive, enveloping, comes together and moves apart, history, archiving, preserving traditions, feelings and place/a sense of home and belonging.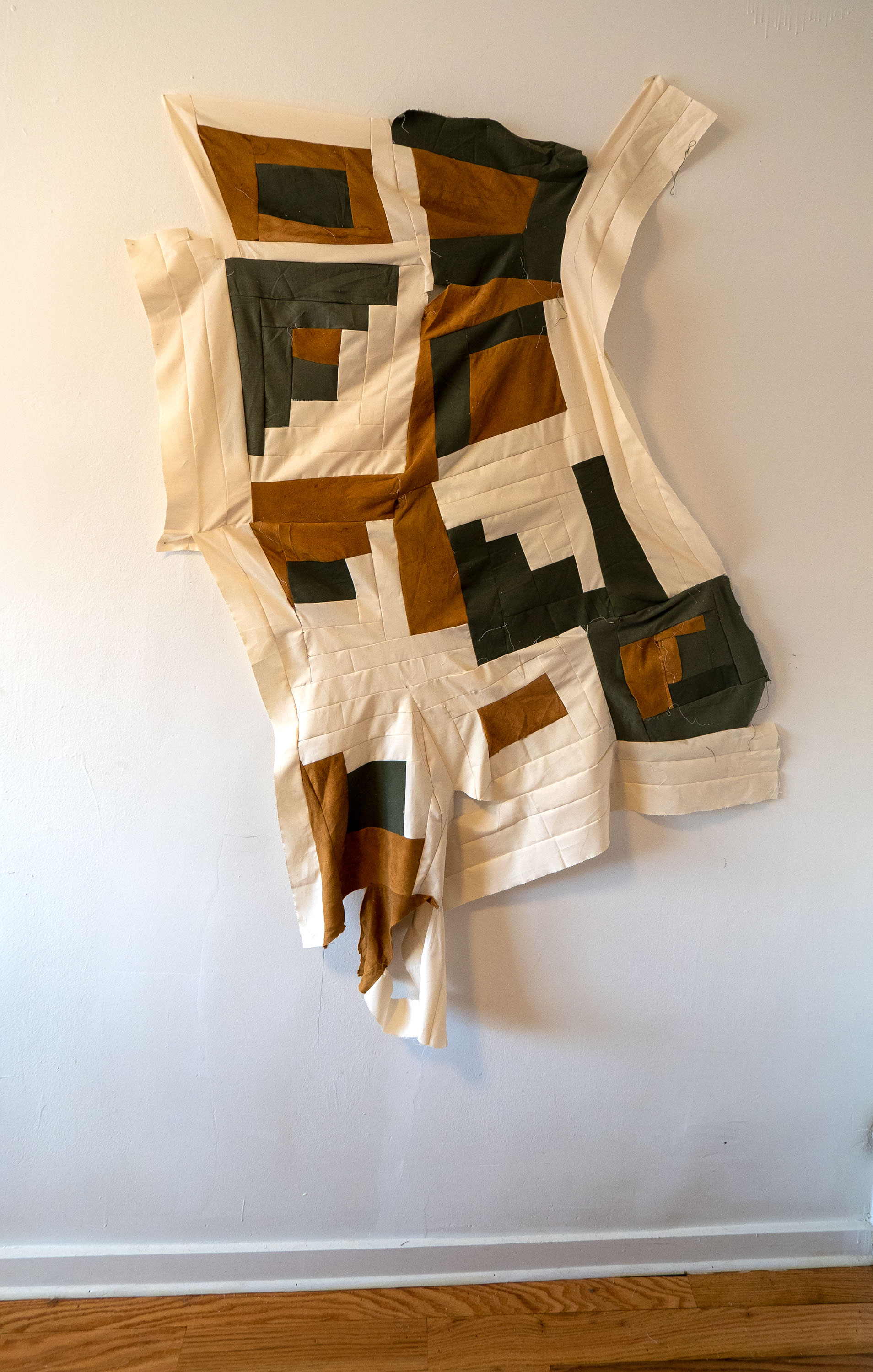 THE PROCESS